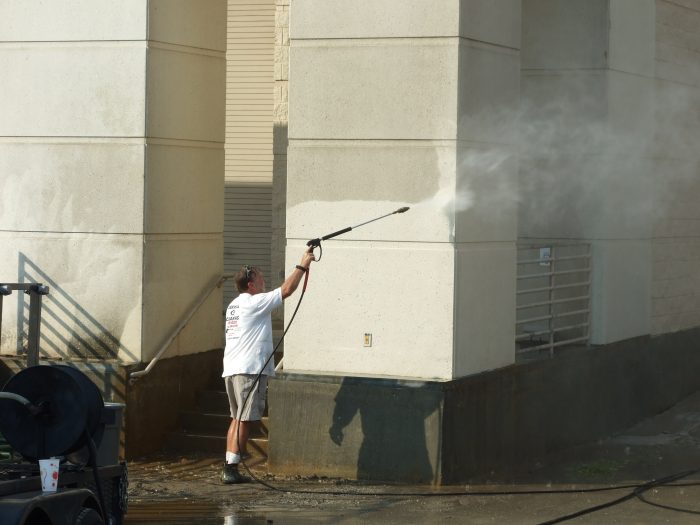 Power washing is a fast, effective way to strip away weathering and debris from a wide range of surfaces. But, in order to achieve an exceptional level of cleanliness without damaging the surface you're cleaning, it takes expert power washing insight. At Always Under Pressure, we bring years of experience and expertise to every job, to ensure the very best results for our customers.
We provide residential and commercial customers with an unbeatable range of pressure washing services in Macon, GA, including:
Driveway power washing: Watch accumulated oil stains, dirt buildups, paint spots and more vanish as they're thoroughly power washed by our professionals.
Carport power washing: Carports offer exceptional shelter for your vehicle from the elements by absorbing weathering themselves. Absolve that weathering with thorough power washing to help your carport last for years to come.
Parking lot power washing: Parking lots see tremendous abuse each and every day. Our power washing can help blast away debris that might lead to premature wear. Power washing also helps make striping and marking more easily visible.
Pool power washing: Scale buildups, scum, debris and more will be completely lifted and removed from your pool when it's drained and power washed! We also offer washing for pool decking.
Concrete power washing: Have general concrete that needs to be cleaned? Our power washing service in Macon, GA is great for sidewalks, patios, concrete walls, concrete flooring and more.
Metal power washing: Restore the look and integrity of your metal objects and surfaces through comprehensive power washing. We can tailor our washing for your specific metal.
Deck power washing: Quickly clean your deck to prepare it for the season with power washing. Power washing blasts away debris and blemishes to restore the integrity of your decking.
Soft washing services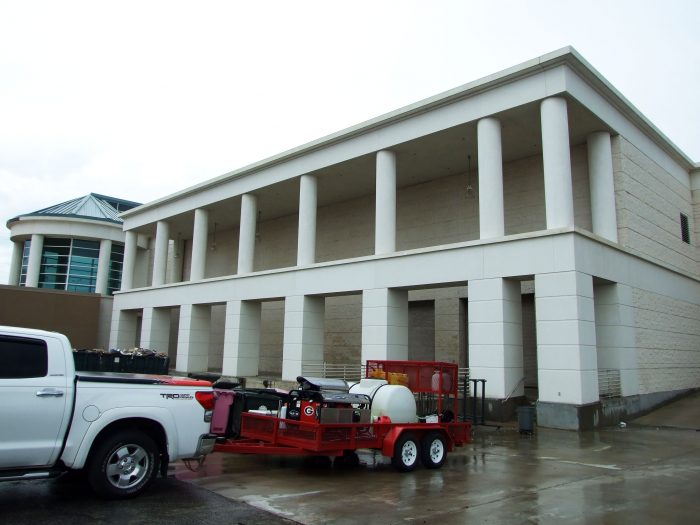 In situations where power washing may be too harsh for the surface that needs cleaning, soft washing is a viable alternative. Soft washing involves using low-pressure jetting—as opposed to high-pressure streams—to clean your surfaces. Some of our common soft washing applications include:
Siding soft washing: For homes with vinyl or shake siding, soft washing is preferred. We'll remove years of weather buildup without disturbing the integrity of your siding.
Roof soft washing: Roofing—particularly asphalt roofing—needs to be cleaned with care to ensure its continued resilience. We're adept at soft washing roofing to a superior standard of cleanliness.
Storefront soft washing: Storefronts with large-pane windows and other features demand intricate soft washing to stay clean. We're ready to deliver it, to enhance the appeal of your storefront.
For more information about power washing or soft washing services, we invite you to contact us today by calling 478-256-3731. We're ready to show you just how clean your surfaces can get!